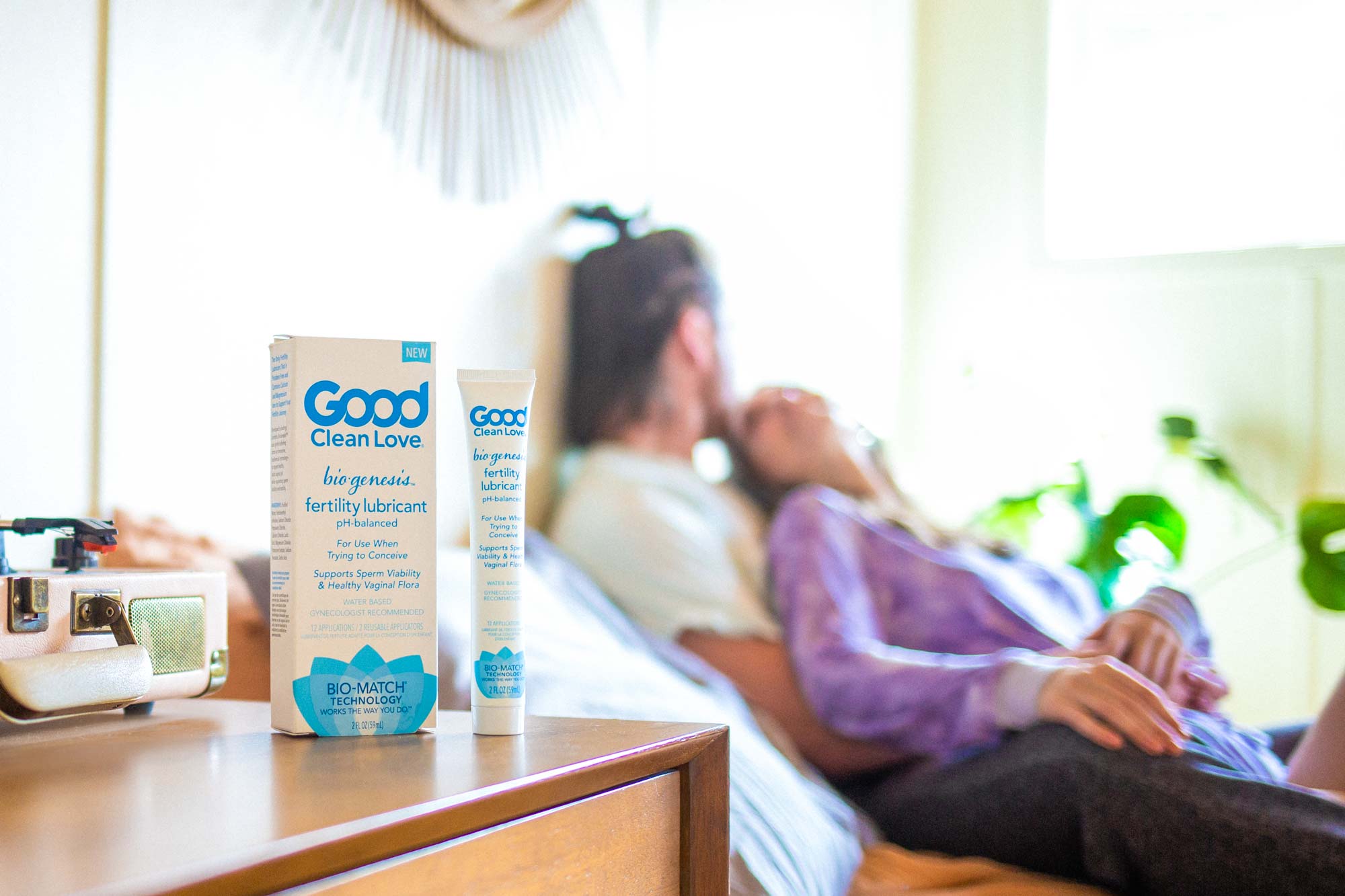 Written for and originally published on Good Clean Love

Every Journey Has A Beginning. New from Good Clean Love, and now available at mosiebaby.com. It's the first and only fertility lubricant that is paraben free and contains calcium and magnesium ions to support your fertility journey. Our patented formula Bio Matches® your own fertile fluids to create an optimal environment for conception. 
Water-based, Hydroxyethylcellulose Formula
That is exactly what is recommended by our friends at Mayo Clinic because those materials combined most closely match natural vaginal moisture and do not decrease sperm motility.
Supports Healthy pH
Healthy vaginal pH is about 3.8 to 4.5. The pH of semen is usually 7.2 to 7.8. BioGenesis™ is unique – the first fertility lubricant that uses what doctors call a "buffering action" so that the lubrication adapts its pH during intercourse, simultaneously maintaining a healthy vaginal pH while supporting sperm viability.
Calcium & Magnesium Aid Conception
Both are vital to all phases of conception and support the process of sperm movement and egg penetration that ultimately result in pregnancy. Combine those premium ingredients with supporting lactic acid and you have a lubricant that enhances intimacy, reduces discomfort and Bio Matches® your own fertile fluids to create an optimal environment for conception.
 
SHOP BIOGENESIS™

Research-based, patent-pending formula.
Sperm-safe: Water-based with hydroxyethylcellulose that does not impede sperm movement.
Bio Match® formula mimics natural vaginal moisture.
Made with natural ingredients to support your fertility journey.
FDA cleared through rigorous testing.
100% isotonic and paraben free.
Not made with petrochemicals or glycerin.
Safe with latex and polyisoprene condoms, and toys.