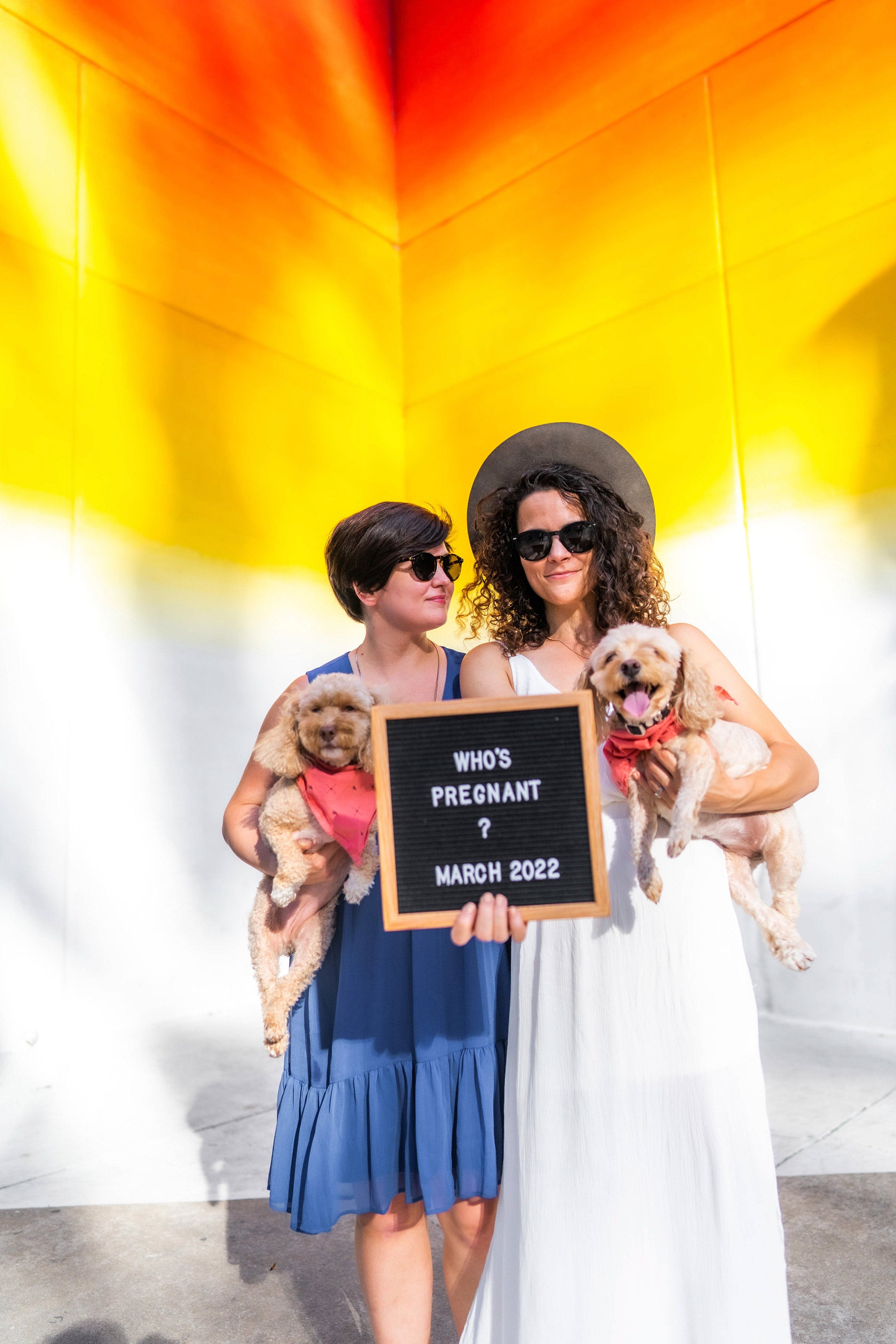 "We're pregnant!" Most times when couples announce it's pretty obvious who is pregnant — so we decided to have fun with it. It seems we have an underdog story in our midst.
We didn't choose who was going to go first, we let nature decide by both trying (at the same time) and seeing what stuck first.
"But what if you both got pregnant?" Well then we'd have gotten a tv show because that would have been insanity…
Luckily that didn't happen.
There's only a few days a month where it's even possible for a woman to get pregnant. Even then the chances are on the lower side so we went into this assuming it would take a while to happen. We used Mosie Baby, an at home kit I found online.
Our donor is one of our good friends who is good looking and great at math 🧠 😅. Believe it or not the most expensive part of the process was paying the lawyers to draw up the paperwork associated with that. ($2000ish)
And then it worked… 6 weeks later I found out I was pregnant. I couldn't really believe it. Even after 3 tests I was like "that can't be possible" because I assumed it would take a while. 😅
We're not sure if it's a boy or girl yet so that'll be the next fun surprise.
Excited for this new chapter in our lives and to see "E" as an amazing human mum as well as a dog mum. Wouldn't be able to do this adventure without you❤️
- C & E from Texas