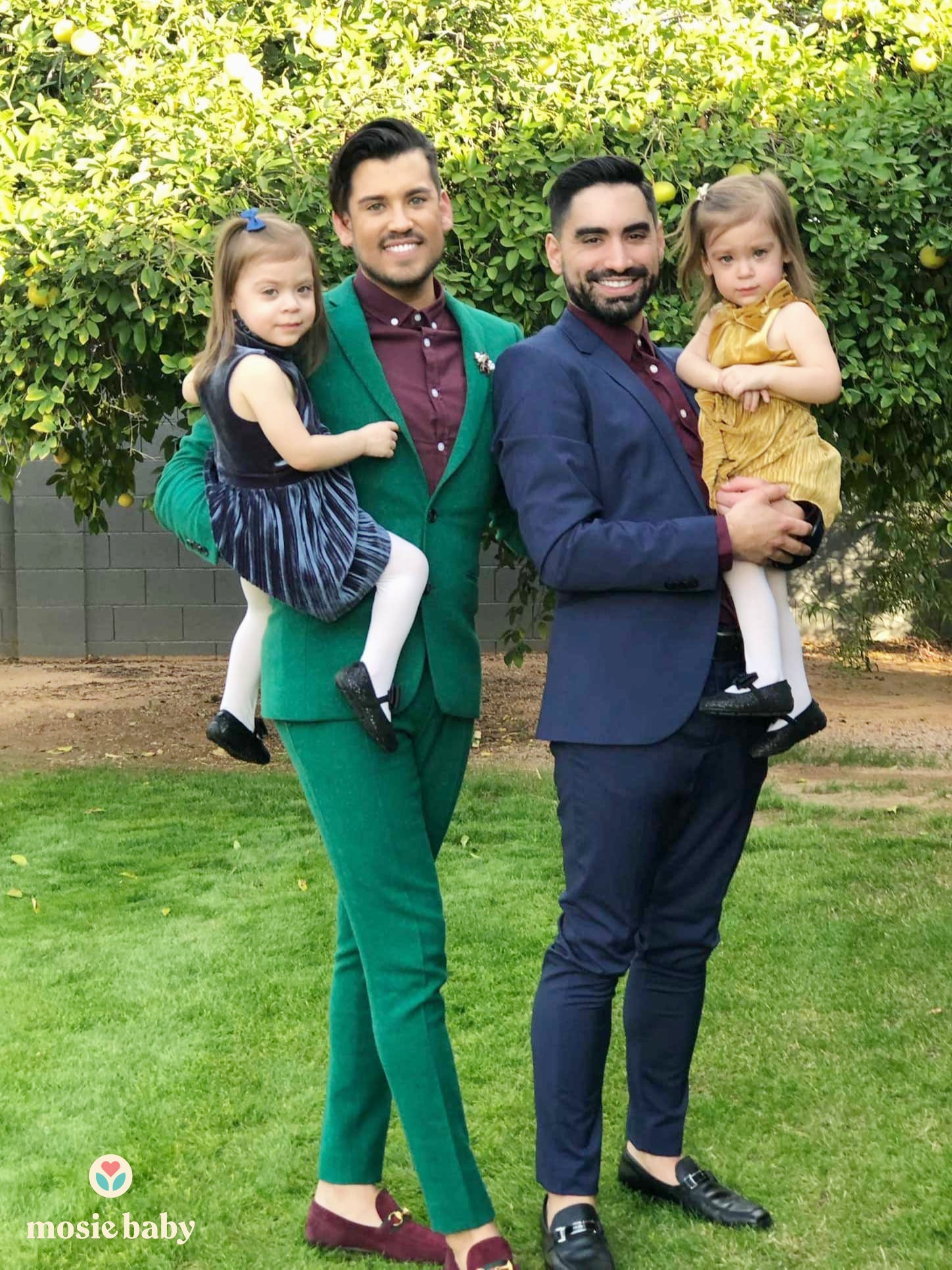 My partner and I have been wanting a child for awhile now but we weren't sure what route we were going to take, either adoption or surrogacy. We were lucky enough to have a friend who was willing to be our surrogate.We are truly blessed and and will forever be grateful to her and Mosie for making this happen. When we were looking at our options we decided an at home insemination was the best for us and after doing some research I came across Mosie. And I'm so glad I did because we found out today she's pregnant and better yet we got pregnant on our first try! Everything from the information on the product to the design...it almost seemed foolproof and I thought it was too good to be true so ultimately I had to try it. If you're thinking of getting Mosie I HIGHLY recommend it! Thank you guys!! You guys are making miracles happen!!!!
Sincerely,
Z & JP - Gilbert, AZ
2018 UPDATE:
Z & JP had originally written to us to announce that they had become pregnant with a surrogate almost two years ago. That story in and of itself was an inspiration at the time as it was one of our first reported. And it was just awesome seeing people realize their dreams on their own terms. They soon followed this announcement with a scan showing identical twins. Even more amazing, right?! And now Baby C and Baby V are here and as you can see just adorable. This family continues to be an inspiration for Maureen & I and our decision to create this simple little device. We knew Mosie could potentially help people, but when you see the actual families it's really pure joy.