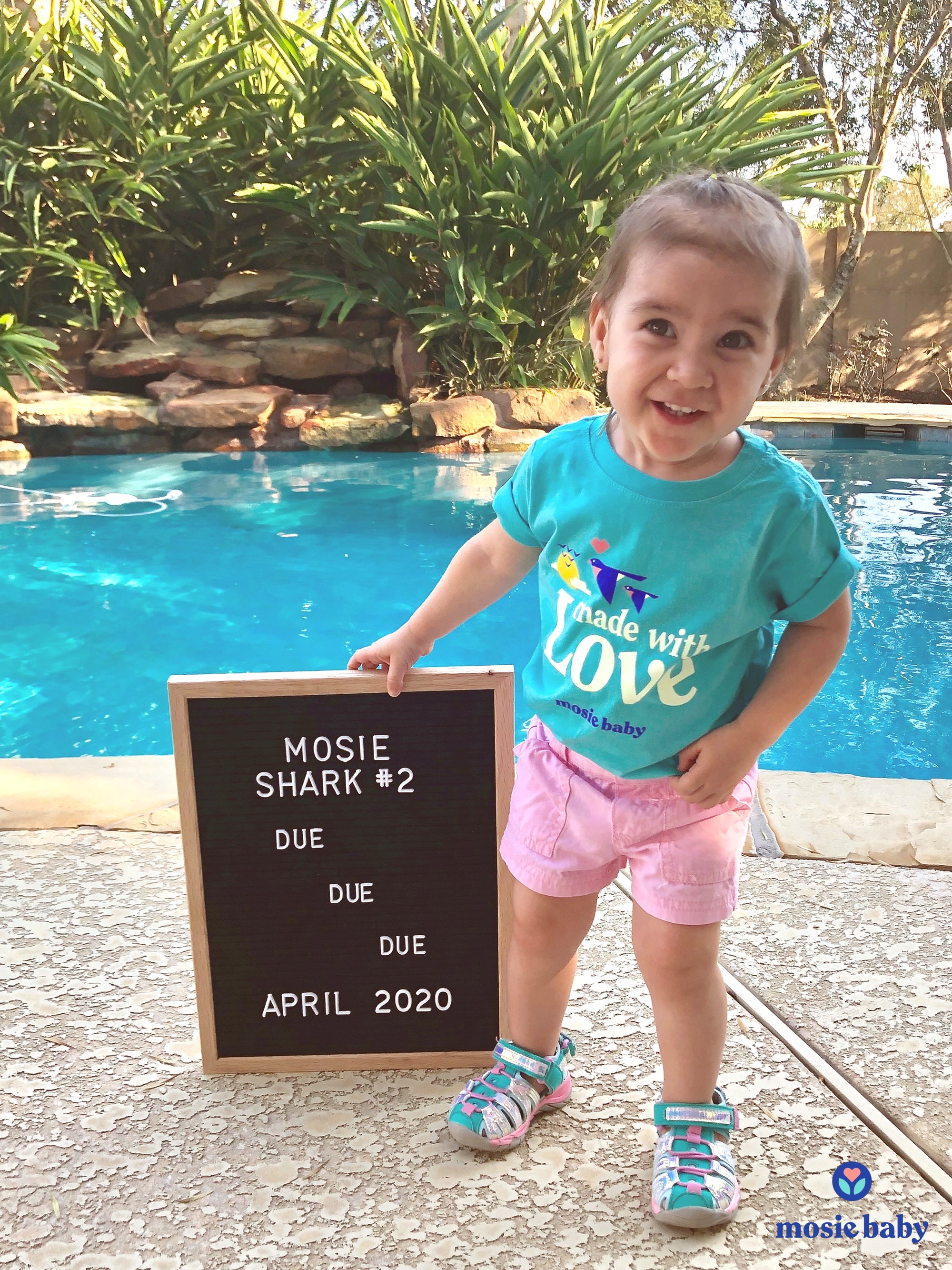 I just wanted to reach out! We just got our positive with Mosie Baby #2!!!! First try success (once again). We are super excited and such big fans of Mosie Baby! The best part; my wife, "J" carried our first baby and I am carrying the second baby (with the same donor)! 
Here's a picture of our first Mosie Baby, "H" with the positive test. :) 
We absolutely are willing to share our story with y'all and the Mosie community. We are so supportive of y'all and believe so greatly that Mosie was the reason we've been able to grow our family. I tell everyone I know about Mosie Baby, and with this second, first-time success, it's even more evident to us. 
- A & JK from Cypress, TX
A+J, wonderful news! You guys go way back with us as one ofour first success stories, and we're beyond thrilled that a sibling for this Little "H" is en route!! And with the same donor and each of you getting to carry. How cool is that?!  We thank you once again for sharing your story with the community. Like your first announcement, this will surely inspire others looking for a better way to conceive. Wishing you both another healthy term and new addition! Keep us in the loop! -Marc + Mo
Update #2 Little Sis is Here!!
Hey there! We wanted to share some pictures of our second mosiebaby. "H2" arrived April 11. Big sister, "H", is so in love with her.
- A & J from Texas
A&J, Warmest congrats on Baby "H2"! We know that she's in good hands with "H1" as her big sis! (It's times like this that the decision to use only initials becomes a challenge...in the best way! 😄) Readers, just know that the "H" sisters have names as adorable as they are. Our thanks to your growing family for sharing your wonderful journey with everyone. You guys are an inspiration! -Marc + Mo