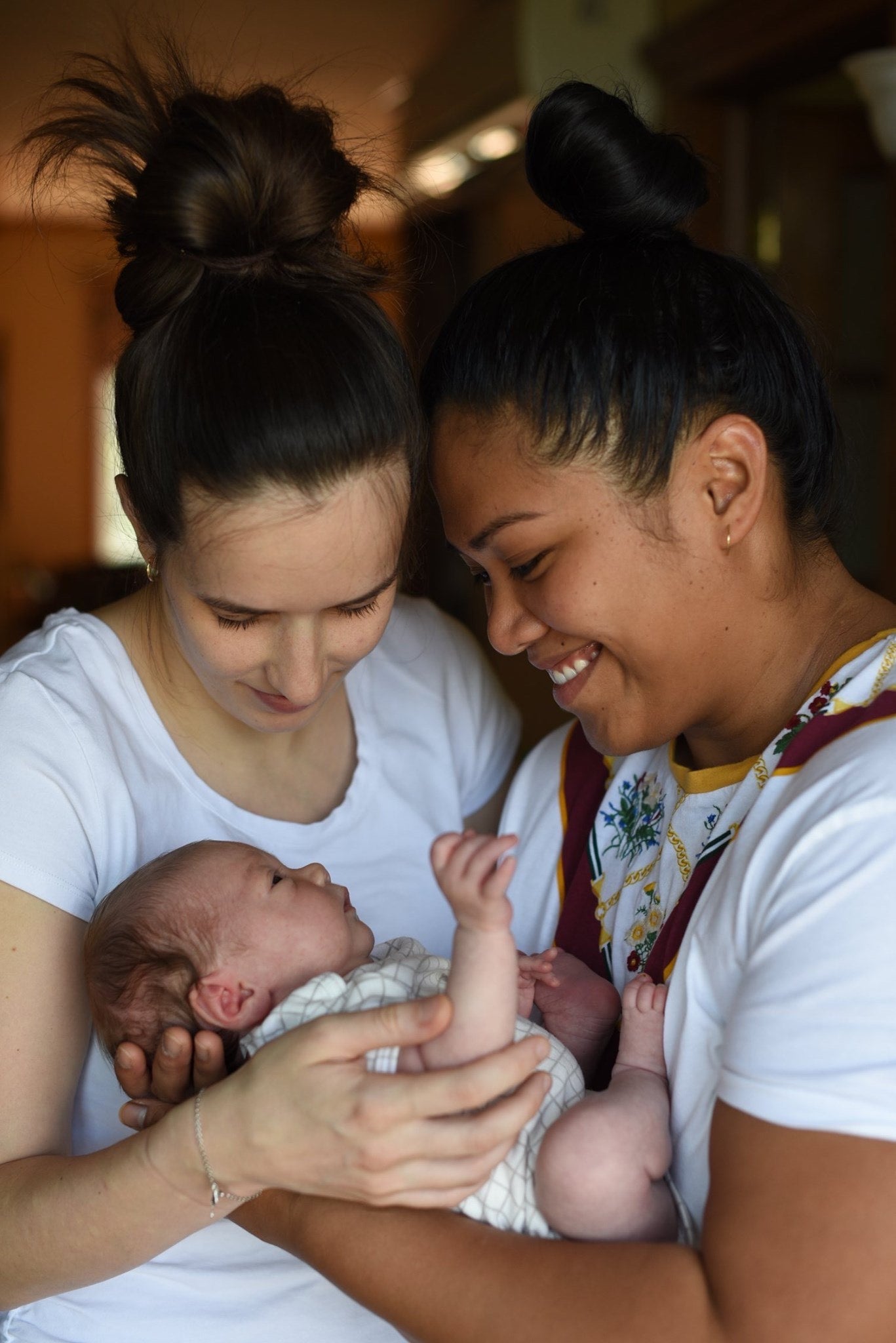 My wife and I have been trying to get pregnant for over a year now. We were doing inseminations with a regular syringe. For ten months that wasn't successful. That's when we decided to switch to the Mosie syringe. In only 2 months of trying with it, we finally got the positive we have been impatiently waiting for.
Thank you for the amazing product and all of the tips and videos that are there to help us.
Regards,
CT & KT in Canada
We hi-5'd after receiving this story! We also tried and failed with regular syringe. That experience literally sparked the idea for Mosie. We couldn't understand why there wasn't a syringe designed specifically for the purpose of conception. Thank you both so much for sharing the journey that lead you to a Mosie conception. Wishing you a healthy term and new addition! -Maureen + Marc


Update from CT & KT
"Hi Mosie team, After finding out we had finally gotten pregnant using the Mosie syringe back in November to finally welcoming our baby girl on July 23d. Little Baby AKC was born at 7 pound 8 ounces via a c-section because she was breeched. From seeing her little feet on the ultrasound to finally being able to hold them in our hands.
We thank you once again for the wonderful product that contributed to making our family, and we will definitely use it again for baby number 2 in a couple of years."