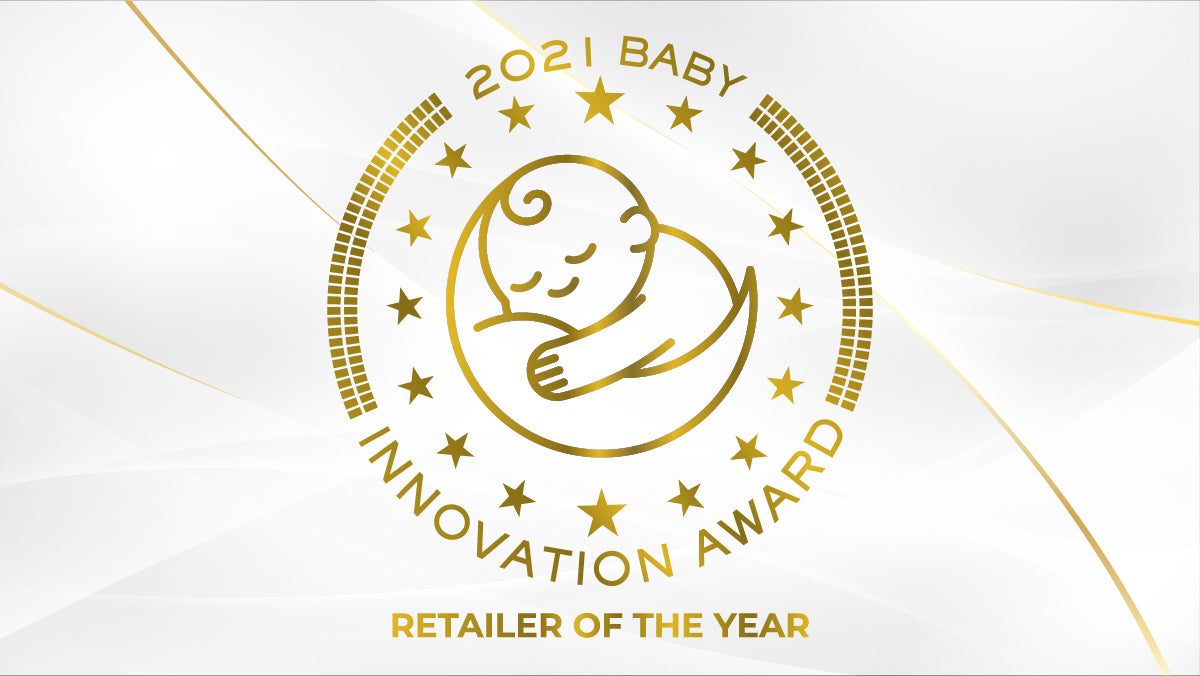 With over 1,500 nominations this year coming in from all over the world for the inaugural Baby Independent Innovation Awards, the competition was extremely fierce. The Baby Independent Innovation Awards recognizes innovators and leaders within the global baby care market ranging from bath, diapers, health, nursing, conception, and more. The organization's annual awards program aims to showcase outstanding companies that exemplify best in class, innovative products and services. 
Among the list of awardees, Mosie Baby was selected as the Baby Innovation Award winner for Retailer of the Year! 
Mosie Baby is in great company as some of the winners from other categories include Hello Bello, Lovevery, Philips Avent, and Thule.
The Baby Independent Innovation Awards organization is an independently and privately owned organization with no direct ties to any company, product or interests within the Baby Care market. Their goal is to celebrate the efforts and achievements of innovative companies within this space and to highlight products and services that will help global consumers in this market. 

The Mosie Kit and Mosie Baby Bundle can be purchased here.